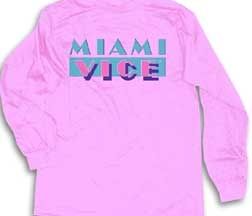 Ok we just added tons of new t-shirts. Some of the highlights are concert tour t-shirts from the Jay Z and R Kelly Best of Both Worlds Tour. Remember the famous one that lasted a few weeks because they got in a fight.

We also have new long sleeve Rocky T-Shirts, Miami Vice T-Shirts and more.

Here is a preview of one.